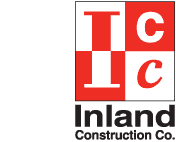 A construction company is only as good as its people, and Inland's are the best. We are quality driven and customer focused, dedicated to doing the job right the first time.
Our education and training ensures the exceptional craftsmanship and enthusiastic service you deserve. By investing in our people, we are investing in you—providing you with the best skills and resources available to make your project successful.
We support our talented corps with the latest high tech tools. We use industry-leading estimating, scheduling, accounting and project management software to track job costs, evaluate value engineering options, forecast cost of completion and analyze critical path activity. And our state-of-the-art communication system allows us to share information instantly.
---
Jim Edwards, President
As President, Jim is dedicated to maintaining a culture of teamwork and sustaining partnership relationships with owners, architects, subcontractors and suppliers. Jim began working for Inland at the young age of seven as a summer laborer and over the years worked his way through the ranks – to carpenter, superintendent and project manager before taking over the reins in 1990. Jim holds a BS in Business Management from James Madison University and is a graduate of Ravenscroft School. He is a Licensed General Contractor in NC, SC and VA, and a Licensed NC Real Estate Broker.

Britt Hopkins,
Vice President

Britt is involved turn-key in each job, from project estimating and pre-construction services through to cost control and project close-out. He has a successful track record in creating outstanding value and cooperation on each of his projects. Britt is exceptionally personable and brings a positive attitude to every job while maintaining a diligent focus on achieving the most cost-effective solutions. Britt is a Cary native and a graduate of Hampden-Sydney College. His early career in the architectural products industry translates into savings and quality for Inland customers who benefit from his attention to detail and wide product knowledge.

Kathleen McLaughlin,
Project Manager/Superintendent
Since 1991, Kathy has distinguished herself in the field as exceptionally competent and highly organized. Her performance draws praise from owners, subcontractors and designers who admire her methodical and thorough approach to job supervision. Kathy was Superintendent on Inland's extensive renovation and construction work at Meredith College. She earned her BA from Roger Williams College and went on to become a Certified Master Commercial Carpenter, with advanced study in Project Supervision, Human Side of Project Success, Cost Control and Productivity Improvement, Total Safety Performance, and Effective Preplanning and Project Scheduling. She is certified in CPR, First Aid and Drug Awareness.

Liz Neer, Controller
An integral part of the Inland team, Liz has served as Controller since 2003. She handles all accounting functions as well as office management and HR. Liz also oversees conversion of project estimates to project job costs and serves as our contract administrator. All of our partners benefit from her attention to detail and broad business knowledge. Liz brings energy and a fun personality to work every day, which helps keep the Inland team happy and on our toes.

A. Andrews, Project Superintendent
With 38 years at Inland, Al has become a legend in our company and among our clients and partners. His exceptional carpentry and finish skills are second to none in the Raleigh market. He has the ability to create and fix things that no one else can begin to comprehend. Hired directly out of the Wake Tech apprentice program, he has been with Inland his entire career and has been an integral part of our team at every level. In addition to providing valuable skills on project sites, he serves as our warehouse manager, in charge of a vast inventory of materials and equipment.

Richard Buttry, Project Superintendent
A superintendent with Inland since 2001, Richard is a seasoned construction veteran with the energy and passion to put his vast knowledge and experience to work. He handles every job with ease, from fast-track fit-ups to high precision renovations. Richard is a skilled trouble shooter and problem solver and a favorite among the owners with whom we work. He is AGC-trained in Project Supervision and certified in CPR and First Aid, Drug Awareness and Fall Protection. Richard attended the University of Evansville in Indiana and has a degree in Interior Design from the Chicago Art Institute. Project highlights with Inland include Holy Trinity Episcopal Church in Fayetteville and Capital Fitness in Glenwood South, Raleigh.

Ron Martin, Project Superintendent
Our resident fit-up specialist, Ron has been with Inland for over 7 years. His attention to detail is unsurpassed and he works best in delicate situations where the owner needs to stay in operation during construction. His approach and skills have received rave reviews recently at several high-spec commercial renovations with heavy customer or patient traffic, including SAS Daycare, Raleigh ENT, Chapel Hill Country Club, and Kamm McKenzie OBGYN. At every turn, Ron goes out of his way to make our customers (and our customers' customers) happy and comfortable.

Ron Spinks, Project Superintendent
Ron Spinks is a dedicated and diligent performer who has been with Inland since 1998. Owners praise his exceptional courtesy and cool demeanor in all circumstances. Ron is ambitious and eager to go the extra mile to please every project participant. He is AGC-trained in Project Supervision and is certified in CPR and First Aid, Drug Awareness and Fall Protection. Project highlights with Inland include Garner First Baptist Church, ICC office building, and Wilson-Finley equipment company.

Johnathan Martin, Carpenter Apprentice